It may be true that the majority of the world's violent criminals have been men, but female criminals are not completely lacking in world history. It is perhaps their femininity that makes their crimes seem all the more shocking. Though some are seen today as victims of an unjust legal system, many others are the authors of shocking crimes and garner little sympathy from the general public.
Susan Atkins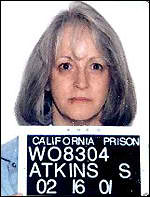 One of five people convicted for the murder of actress Sharon Tate and others, Atkins was part of Charles Manson's "family" in the 1960s. Known as Sadie Mae Glutz for most of her time with the Manson family, Atkins confessed to having personally killed the pregnant Sharon Tate and writing the word "pig" on the front door of the house in Tate's blood. Atkins served nearly 40 years in prison and was denied parole 18 times. She died in 2009.
Squeaky Fromme
Another Manson family member, Lynette Fromme was never charged in any murder cases, but she was an outspoken supporter of Manson and the family during the Tate-LaBianca murder trial. The crime for which Fromme was convicted was the attempted assassination of President Gerald Ford in 1975. She escaped from prison in 1987 to try to get to Charles Manson, who she believed had cancer. She was returned to prison and two extra years were added to her sentence. She was paroled in 2009.
Patty Hearst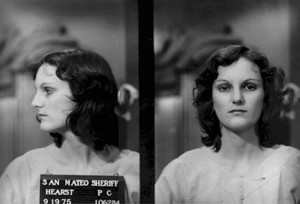 Patricia Hearst was the granddaughter of newspaper tycoon William Randolph Hearst. In 1974 when she was 19, Hearst was kidnapped by the Symbionese Liberation Army, a radical left-wing group. Two months after her kidnapping, she was seen armed and participating in a bank robbery with members of the SLA. She later claimed that she had joined the group voluntarily. When she was arrested and tried for armed robbery, she claimed that she had been coerced by brainwashing and sexual and physical abuse. Prosecutors alleged that she had never been kidnapped and had always been a member of the radical group. She was found guilty and sentenced to prison, but President Jimmy Carter commuted her sentence two years later and she was officially pardoned by President Bill Clinton in 2001.
Leona Helmsley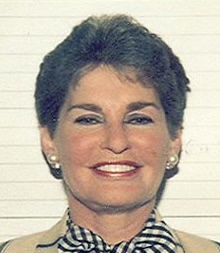 Leona Helmsley was a successful business woman who was convicted of income tax evasion in 1989. She was sentenced to 16 years in prison but after appeal, many charges were dropped and her time served wound up being 19 months plus two months of home confinement. She became notorious when a former housekeeper alleged during the trial that Helmsley had once boasted to her about evading taxes by stating, "We don't pay taxes; only the little people pay taxes." This statement and Helmsley's alleged attitudes towards employees gave her the nickname "The Queen of Mean." She died in 2007 at the age of 87.
Juliet Hulme

In the New Zealand winter of 1954, 15-year-old Juliet Hulme and her best friend Pauline Parker plotted and carried out the murder of Parker's mother. They took their victim to a park and bludgeoned her to death with a brick. Both girls were sentenced to be "detained at her Majesty's pleasure," which in New Zealand meant imprisoned for an indefinite period of time. Both Hulme and Parker were released from prison after serving five years. Shortly after the release of Peter Jackson's 1994 movie "Heavenly Creatures" that is based on the Hulme-Parker murder, the public learned that popular mystery author Anne Perry is, in fact, Juliet Hulme.
Joan of Arc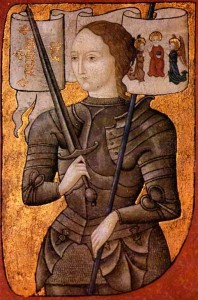 Possibly the most famous female convict of all time, Joan of Arc was born in France around 1412 and convicted of heresy at the age of 19. She was executed by being burned at the stake. After her death she was eventually pardoned – and then some. Joan led the French army to victory over the British when she was 18 years old. Having claimed for years that God had personally spoken to her, she was eventually tried and convicted of heresy. Twenty-five years after her execution she was declared innocent and then declared a martyr. Some 500 years after that, in 1920, she was canonized by the Catholic Church.
Brenda Spencer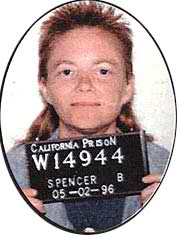 If the name Brenda Spencer doesn't ring a bell, the answer she gave when she was asked why she open fired on a group of school students probably will: "I don't like Mondays." The school shooting that inspired the Boomtown Rats' hit song happened on the morning of January 29, 1979 when 16-year-old Spencer started shooting at elementary school children who were arriving at school across the street from her home in San Diego. She wounded eight children and killed two adults. Spencer showed little remorse after the killings and has attempted to put the blame on drugs or other circumstances at her parole hearings. She is serving a sentence of 25 years to life in prison.
Martha Stewart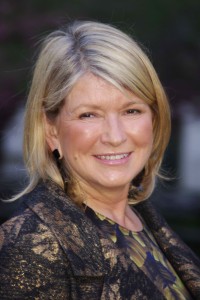 Martha Stewart was a fashion model before she became famous as a TV personality and home decorating and cooking icon. Her legal troubles in 2004 stemmed from charges of insider trading. She was convicted and sentenced to prison, where she spent some five months in late 2004 and early 2005. After her release she served five months of home confinement and another 19 months under supervision.
Mary Surratt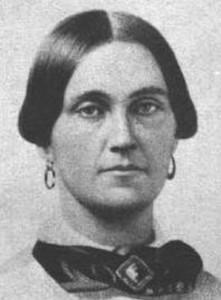 Mary Surratt is widely known as the first American woman to be executed. She owned the boarding house where John Wilkes Booth and his associates met to plan their conspiracy to assassinate President Abraham Lincoln and other government officials. Surratt was charged and convicted along with three other conspirators. All four were hanged on July 7, 1865.
Tokyo Rose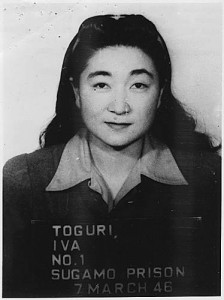 Tokyo Rose was a name American soldiers gave to any of several English-speaking women who made Japanese propaganda broadcasts on radio during World War II. The nickname is most associated with one woman in particular, Iva Toguri, an American who was convicted of treason for her radio broadcasts. There was much evidence that Toguri was a loyal American who actually infused anti-Japanese sentiment into her radio shows. She served 20 years in prison, but she was officially pardoned by President Gerald Ford in 1977.
Aileen Wuornos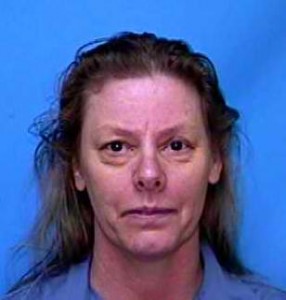 Aileen Wuornos was a serial killer of male victims who was executed by lethal injection in 2002. She claimed that all of the seven men she killed in the period of one year had raped her, but she changed her stories at times. In total she received six death sentences for the murders. Six of her victims had been shot several times; the body of one was never found.