This list of former convicts proves that no matter the circumstances, anyone can overcome hurdles to change their lives around and become a success and an influence.
1. Daniel Manville
http://www.legalnews.com/detroit/1283324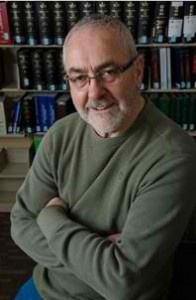 Daniel Manville served three years and four months in jail for manslaughter. While he was in jail he studied the legal profession, earning two college degrees. After he got out he went to law school. He passed the bar, representing both prison guards and inmates in civil court cases. He currently teaches law at Michigan State University.
2. Uchendi Nwani
http://www.scoop.it/t/itsyourbiz/p/4007976123/2013/09/20/the-millionaire-ex-convict-uchendi-nwani-on-sunday-show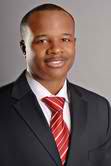 Uchendi Nwani served six and a half months of labor at a federal boot camp for drug dealing, interrupting his college studies. After his stint, he lived in a halfway house and cut hair at the university salon where he resumed studies. He opened his own barber shop and later school after graduation. He shares his success by traveling nationwide, motivating others to follow their dreams even in the midst of adversity.
3. Eugene Brown
"Where am I? and what's the best move?" Eugene Brown Teaches Chess and Life Skills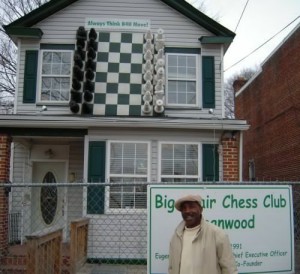 Eugene Brown served time in a New Jersey prison after a robbery attempt. During his prison stay he met his future mentor, a man named Massey, who taught him how to play chess. Brown realized that chess was a metaphor for life, and later established a chess club that also taught life lessons. Brown became a successful businessman, and in 2014 Cuba Gooding, Jr. will play the starring role in a movie based on his life.
4. Jeff Henderson
http://www.foodnetwork.com/chefs/jeff-henderson.html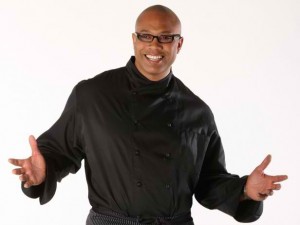 Jeff Henderson served ten years for dealing and manufacturing cocaine as a youth. During his time in prison he discovered he liked to cook and spent his days honing this talent. Released for good behavior, he worked as a chef in LA before moving to Las Vegas. He is currently working at Caesar's Palace, earning top recognition and rewards.
5. Mark "Chopper" Read
http://www.news.com.au/national/what-happened-during-mark-8216chopper8217-read8217s-early-years/story-fncynjr2-1226736503189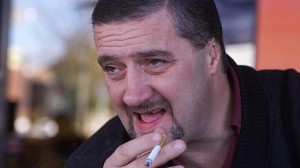 Australian Mark Read robbed drug dealers during his earlier years, and was recognizable by his many tattoos and cut-off ears. He served multiple stints in jail for crimes such as attempted abduction of a judge and armed robbery. During his time behind bars he wrote several best-selling crime novels. Eric Bana starred in a movie about his life in 2000.
6. Robert Downey, Jr
http://marvel-movies.wikia.com/wiki/Robert_Downey_Jr.
Robert Downey, Jr has served jail time for multiple drug-related charges (involving heroin, marijuana and cocaine). He also attempted multiple rehabilitation and drug treatment programs. Although he has been candid about his battle with addiction, he has since enjoyed a comeback and starred in several blockbuster films.
7. Tim Allen
http://hollywood.improv.com/event.cfm?id=303620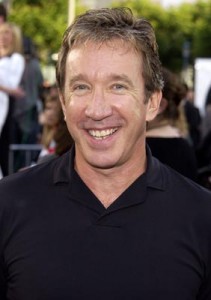 Before Tim Allen became a famous celebrity, he served two years and four months in the Federal Correctional Institution in Sandstone, Minnesota for cocaine possession and drug trafficking. After his stint in prison he turned his life around and became a famous Hollywood actor.
8. Christian Slater
http://www.imdb.com/name/nm0000225/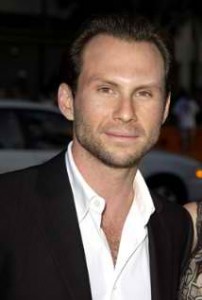 Actor Christian Slater suffered some setbacks when he served 59 days in jail after assault on his girlfriend and a police officer. He had been arrested prior to that for drunk driving, boarding a plane with a gun and another episode of assault. After jail and rehab, he was able to successfully turn his career around and enjoy a comeback.
9. 50 Cent
http://thatsenuff.com/index.php/2014/03/50-cent-deads-all-rumors-of-a-realtionship-with-vixen-sally-ferreria-calling-her-a-thirsty-video-b-details/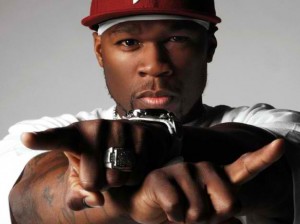 Before he became a famous rapper, Curtis Jackson III (aka 50 Cent) served a six-month boot camp sentence (instead of his original three-to-nine years) for drug-related charges. While in prison, he earned his GED and was determined to make it as a rapper. His first album was a hit, and he continues to make music along with other business aspirations.
10. Danny Trejo
http://www.imdb.com/name/nm0001803/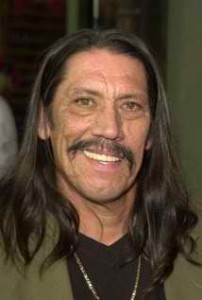 Danny Trejo was in and out of prisons for charges relating to both robbery and drugs. He finally turned his life around and broke free of his addictions. He now plays the tough guy onscreen in many television shows and action films.
11. Frank William Abagnale
http://en.wikipedia.org/wiki/Frank_Abagnale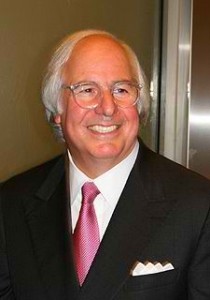 When Frank William Abagnale was only 16 years old he began his career as a conman (pretending to be a doctor, college professor, lawyer and airline pilot), eventually writing $2.5 million in fradulent checks. He went to prison for five years. Since his release, he has cooperated with the government and runs a consulting firm that helps agencies debunk fraud. A movie starring Leonardo DiCaprio and Tom Hanks was made based on his life story.
12. Junior Johnson
http://espn.go.com/racing/blog/_/name/hinton_ed/id/4913741/daytona-500-grand-marshal-junior-johnson-discovered-draft-accident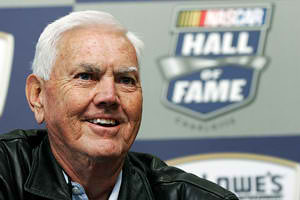 Junior Johnson served jail time for smuggling illegal alcohol in North Carolina, back before he became a NASCAR driver. He credits his early transports as training for his later career, where he has won 50 races. A highway in his hometown bears his name.
13. Malcolm X
http://en.wikipedia.org/wiki/Malcolm_X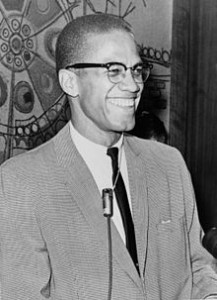 Before he was known as Malcolm X, Malcolm Little says he committed acts of petty larceny while hustling in Harlem and Boston. During his jail time, Malcolm converted to Islam and became a powerful leader, preaching a message of peace and standing up for African-American rights.
14. Mukhtar Gusengajiev
https://www.google.com/images?hl=en&q=Mukhtar+Gusengajiev&gbv=2&sa=X&oi=image_result_group&ei=7XxJU7XHLfSl2AXxrICgAw&ved=0CEYQsAQ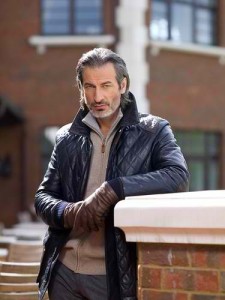 Mukhtar Gusengajiev served three years in prison as a teenager for fighting. During his incarceration he studied both mediation and flexibility. Once he was released he performed in a circus before acting in a movie with Jean-Claude Van Damme. The movie was never released but Mukhtar ended up in Las Vegas where he became world-famous for his extreme flexibility. He now performs around the world and gives motivational speeches about reaching goals.
15. Eugene-Francois Vidocq
http://fr.wikipedia.org/wiki/Eug%C3%A8ne-Fran%C3%A7ois_Vidocq
Frenchman Eugene-Francois Vidocq was jailed multiple times in his youth for false identity and even theft. He turned his life around and later worked with the police as a spy. Ironically, the modern-day French National Police force was founded by his tactics and expertise. His stories are also the basis of Arthur Conan Doyle's infamous Sherlock Holmes.