While serving a prison sentence is not meant to be luxurious, some prisons are equipped with simple inmate privileges such as access to recreation fields, gyms, sports equipment and hearty meals. The prison lifestyle is also not meant to be torturous, however, with conditions below those of human concern. There are a number of reasons why a facility may be considered dangerous including uncontrolled violence, staff abuse and medical neglect. Following are some of the country's most notorious and problematic correctional facilities.
Leavenworth Federal Penitentiary: Leavenworth, Kansas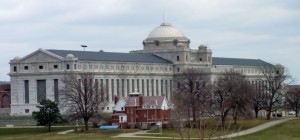 This all-male prison carries out the judgments of Federal courts. It houses some of the most dangerous criminals in the country and places them under some of the most repressive conditions, including a lack of ventilation. Notable inmates include Michael Vick, Bugs Moran and George "Machine Gun" Kelly.
Polunsky: Livingston, Texas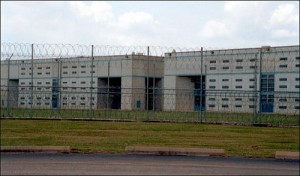 The all-solitary unit houses inmates under some of the most strict death row conditions. Prisoners are kept in single cells for 22 hours each day with one hour of caged recreation. Many of the inmates have been reported to suffer various psychological disorders yet they are still deemed competent for execution.
United States Penitentiary Tucson: Tucson, Arizona

 With its share of violent high-profile inmates, this penitentiary commonly crawls with inmates wielding handmade weapons or "shanks" used in violent attacks.
Idaho Correctional Center: Kuna, Idaho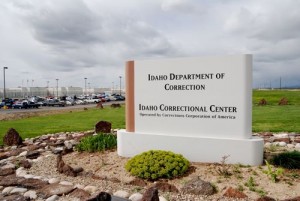 With its combination of gang violence and severe understaffing, Idaho Correctional Center has been labeled as a "gladiator school." According to a 2010 lawsuit the violence is condoned and even promoted by prison staff.
United States Penitentiary Marion: Marion, Illinois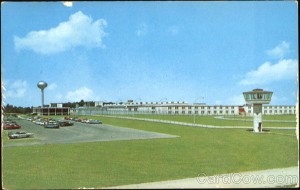 This U.S. Penitentiary became the nation's highest security prison within 15 years of its opening in 1963. Violence forced it into a long-term lockdown and it is one of only two facilities to have a Communication Management Unit. The prison's famous inmates include John Gotti and Pete Rose.
Julia Tutwiler Prison: Wetumpka, Alabama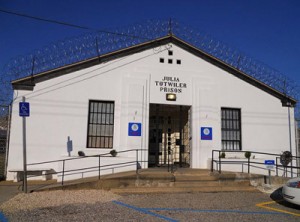 This all-female prison has a history of claims and lawsuits alleging sexual abuse on behalf of the facility's staff. Many of the prisoners have become pregnant by male guards. Many have reported fear of rejecting sexual advances will lead to solitary confinement or other forms of retaliation.
California State Prison, Corcoran: Kings County, California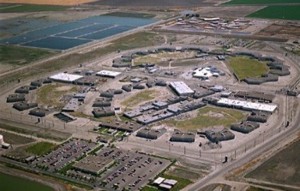 Journalist Mark Arax covered the prison in 1996, claiming it was the most dangerous of all state prisons. Officers here had killed more inmates than any other prison with many of the shootings having no proper justification. Some officers would also initiate fights among prisoners. The facility currently houses Charles Manson and Phillip Garrido, known for kidnapping Jaycee Lee Dugard.
Walnut Grove Youth Correctional Facility: Leake County, Mississippi

 This youth facility has been reported to have some of the most brutal crimes committed against its young inmates. Assault, rape and psychological abuse are common occurrences and many of the prison staff members have been accused of contributing to violence between inmates.
United States Penitentiary Lewisburg: Lewisburg, Pennsylvania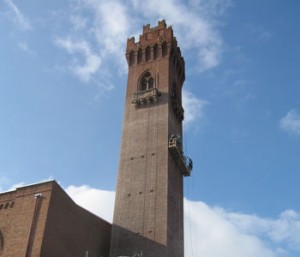 This overcrowded supermax prison is named in a number of lawsuits including one that claims prison staff intentionally bunk inmates with their known enemies, a practice that has resulted in at least two deaths.
Wabash Valley Correctional Facility: Sullivan County, Indiana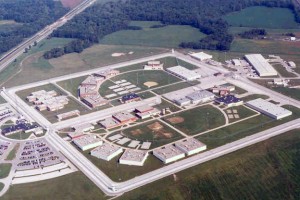 Overcrowding is a major contributor to the lack of security seen here. Violent attacks among inmates are common, with some even ending in murder.
United States Penitentiary Beaumont: Jefferson County, Texas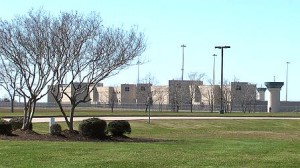 This high-security facility has seen plotted murders take place as recently as 2007, and again in 2008. An investigation by a university student found incidences of corruption and even cage fights.
Holman Correctional Facility: Escambia County, Alabama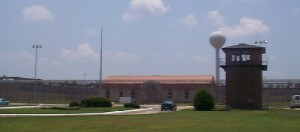 With its frequent stabbings and violent attacks between prisoners this prison has earned names like "The Slaughterhouse" and "House of Pain."
United States Penitentiary Atlanta: Atlanta, Georgia

 This prison is known for housing transfer inmates in 56-square-foot isolation cells for weeks on end. Its most famous event was the 1987 riot of Cuban detainees who set fire to the prison. Guards and inmates were hospitalized, many with gunshot wounds.
Reeves County Detention Complex: Pecos, Texas


 This institution is notorious for its lack of proper medical treatment for inmates. Conditions are so unsafe a detainee died from a seizure due to lack of concern over his condition. In response inmates initiated several riots in which parts of the complex were set on fire while staff members were taken as hostages.
Ely State Prison: Ely, Nevada


 In response to reported mistreatment and psychological intimidation, prisoners staged a 2010 riot that lead to serious injuries of inmates and guards including stab wounds and head trauma.
Pelican Bay State Prison: Crescent City, California

 Ravaged with gang activity, the prison hosts inmates leading drug cartels that are the basis for violent infractions. Many assaults are aimed toward staff members or even prosecutors.
Attica Correctional Facility: Attica, New York

 This notorious facility often houses inmates who are removed from other facilities due to disciplinary problems. Holding many of the most dangerous criminals in the world, it is most famous for its 1971 riot that lead to the deaths of 39 people including 10 civilians.
United States Penitentiary Pollock: Grant Parish, Louisiana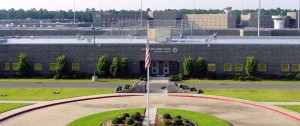 Gang rivalries and personal fights have contributed to at least three individual murders here. Two of the cases have yet to be closed.
Men's Central Jail and Twin Towers Correctional Facility: Los Angeles, California

 This overcrowded correctional facility houses inmates that are transferred from overcrowded California prisons. According to investigative reports beatings are prevalent with guards often standing by as inmates are assaulted or raped by their peers. Other times guards contribute to the attacks.
Sing Sing Correctional Facility: Ossining, New York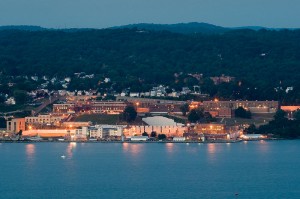 This notorious prison hosts a number of violent criminals, nearly a third of whom serve time for murder. Some of its more well known inmates have included Julius and Ethel Rosenberg, who were sent to the electric chair and Charles "Lucky" Luciano.
Folsom State Prison: Folsom, California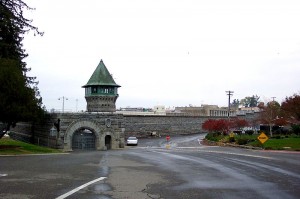 Hosting its share of violent criminals, including famed ones such as Charles Manson and Suge Knight, Folsom is one of the oldest prisons in California. The maximum security facility has a long history of gang violence. This frequently includes fights between rival gangs that result in injury to inmates and officers.
Alcatraz: San Francisco, California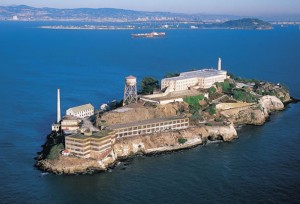 Another one of the country's most well-known prisons, Alcatraz, or "The Rock" was designed to make escape as unlikely as possible. It became notorious for being the most fearsome prison in the country. Inmates were subjected to cruel punishment by guards, leading to severe psychological deterioration and violence among inmates, including murder.
Louisiana State Penitentiary: Angola, Louisiana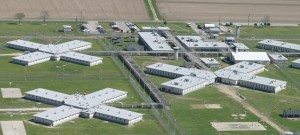 Louisiana State Penitentiary, known as the Alcatraz of the South, is the largest maximum security prison in the country. With an inmate population of 5,000 the facility is known for widespread violence and inmate abuse. There is also a reported history of commonplace sexual slavery as early as the 1960s.
Rikers Island: Queens, New York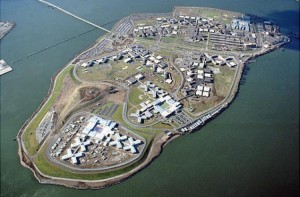 As one of the country's most famous correctional facilities, Rikers has a reputation for violence of all kinds between prisoners and toward guards. One such incident in 2007 involved a prisoner being brutally beaten by other inmates as guards watched. Famous inmates include David "Son of Sam" Berkowitz, Tupac Shakur, Plaxico Burress, Lil Wayne and more.
Orleans Parish Prison: New Orleans, Louisiana

 Another prison known for staff misconduct, Orleans Parish Prison, or OPP, is reported to have issues with guards allowing or ignoring inmate violence. The Southern Poverty Law Center found that in just one month in 2012 the prison sent 23 inmates to the emergency room for severe injuries resulting from violent encounters.
Penitentiary of New Mexico: Santa Fe, New Mexico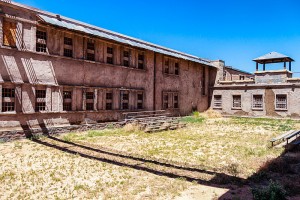 This facility has a long history of riots, with one of the most brutal ending in the deaths of 33 inmates with 12 officers taken hostage.
ADX Florence Facility: Florence, Colorado

 This prison was built in response to the level of violence introduced by high risk inmates in other prisons. ADX prisoners are often transferred to the facility after having killed inmates or officers at their original locations. Inmates have filed numerous class-action lawsuits citing cruel and unusual punishment.
San Quentin State Prison: San Rafael, California

 San Quentin hosts the largest death row population in the United States. It is notorious for gang-related race riots and internal corruption. Early in its history such altercations were encouraged by guards. Crips founder Stanley "Tookie" Williams, Charles Manson and Scott Peterson have all served time here.