Sometimes prison just isn't that bad. Whether you're looking for a good place to self-serve or you're just curious about the conditions of luxurious penitentiaries, here are 50 of the best prisons in the world.
1. Halden Prison (Halden, Norway)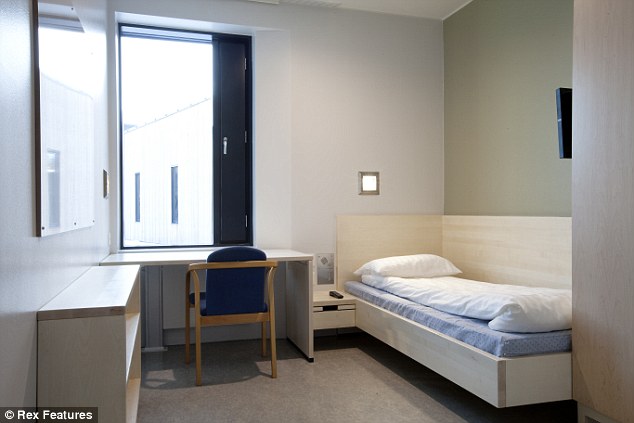 With comfortable, fully-furnished cells that include televisions and refrigerators, it's nice to be a criminal in Norway. Many of the guards in Halden Prison don't even carry guns!
2. Otago Corrections Facility (Milton, New Zealand)
Known by the locals as the "Milton Hilton," this minimum-security prison offers everything from rugby courts to fresh towels to underfloor heating during winter months.
3. Butner Federal Correctional Institution (North Carolina, USA)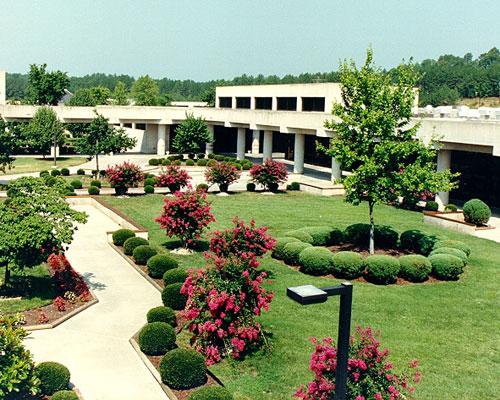 Home to white collar criminals like Bernie Madoff, you won't find any shivs in the quiet corridors of Butner, especially if you can swing entry into its minimum-security campus. Just look at all that greenery!
4. Suomenlinna Prison (Helsinki, Finland)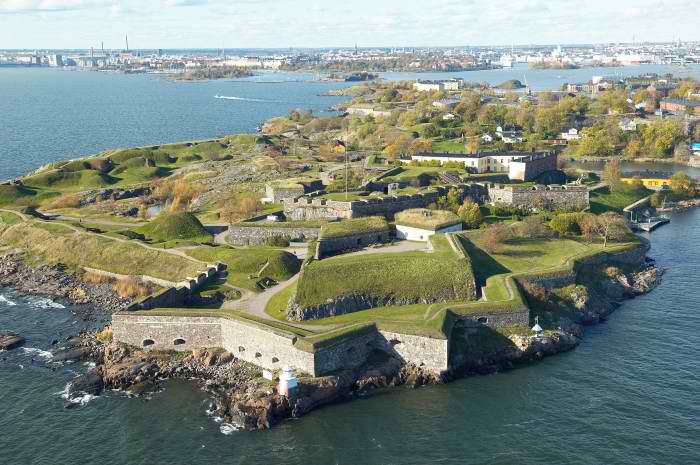 One of the world's only "open prisons," Suomenlinna exists with no cells or locked doors at all. Prisoners live in shared houses with private rooms and are allowed to work construction around various parts of the island.
5. Qincheng Prison (Changping, China)
Orchards and fish ponds stretch across the grounds of this luxury prison. Most inmates are high-ranking government officials who can expect to serve their time eating fresh fruit, watching HDTV and admiring the misty hills outside.
6. Mahanoy State Correctional Institution (Pennsylvania, USA)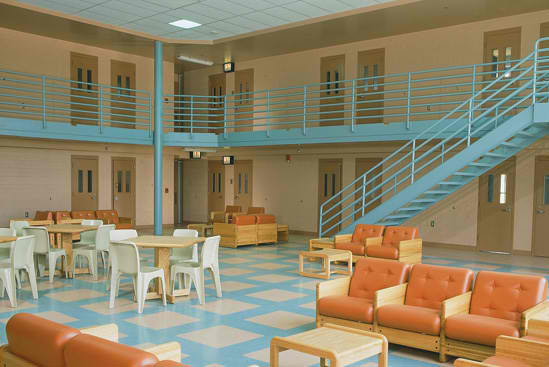 Oz? What's that? The nonviolent offenders of Mahanoy enjoy everything from lounge furniture to outdoor football fields.
7. San Pedro Prison (La Paz, Bolivia)
Once of the most unique prisons in the world, San Pedro actually functions as its own community, with self-appointed leaders and entire neighborhoods packed with families, businesses, cafes, et cetera.
8. Her Majesty's Prison Addiewell (Addiewell, Scotland)
More like a bed-and-breakfast than a prison, Addiewell emphasis rehabilitation instead of punishment, offering inmates clean, colorful rooms and full-time jobs to stay out of trouble.
9. Dublin Federal Correctional Institution (California, USA)
Dublin is a prison with culture. Solar panels decorate the roofs; the library is stocked with classics; civilized prisoners are allowed to work off-site with supervision. Serving time is as easy as the breeze that wafts through the windows.
10. Jessup Correctional Institution (Maryland, USA)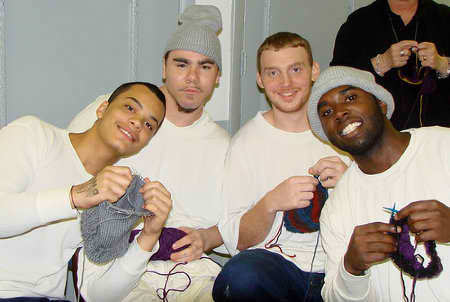 Need a new skill? A group of elderly women visit Jessup every week to teach the inmates how to knit, a practice that first garnered scorn but is now one of the most popular activities in the institution.
11. Federal Medical Center Devens (Massachusetts, USA)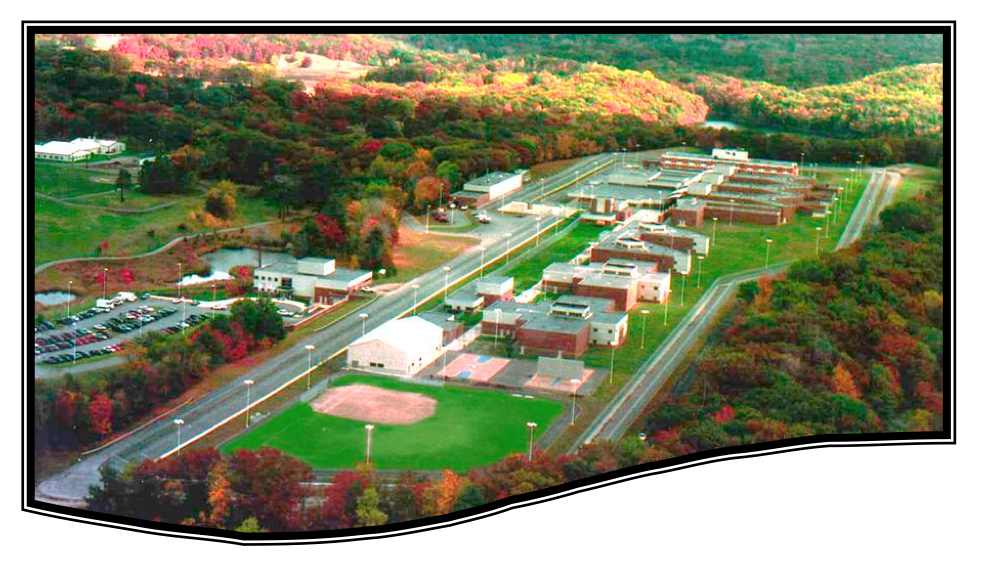 A prison for those suffering from physical or mental health issues, Devens comes with unlocked doors and sunny balconies. Even the beds are adjustable! It isn't at all an unpleasant way to do time.
12. Anderson County Jail (Tennessee, USA)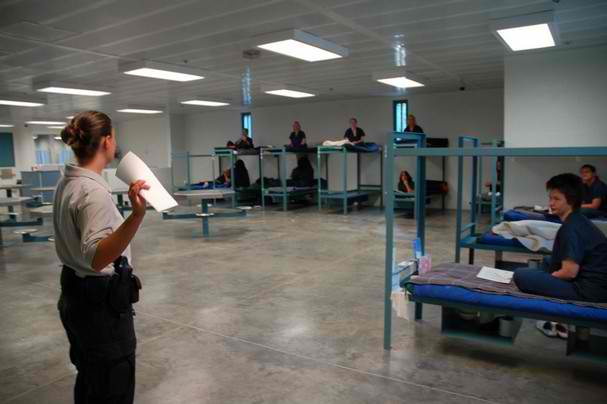 Claustrophobics, here's your dream prison. Thanks to a low number of inmates and a roomy, open-air design on top of that, no one ever bumps elbows at Anderson County Jail.
13. Her Majesty's Prison Forest Bank (Manchester, England)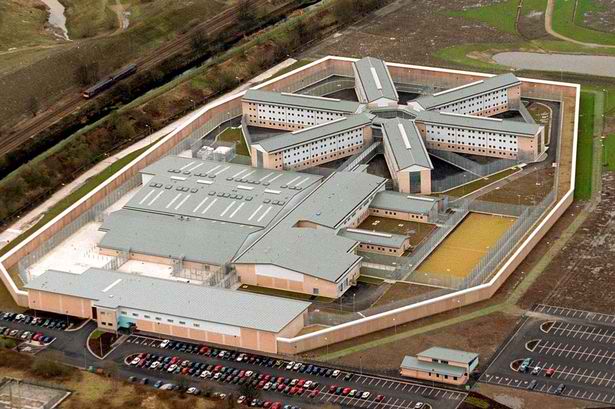 A recent expose of Forest Bank revealed that prisoners were being provided up to five "luxury meals" a day, with menus offering almost a hundred choices in meats, drinks, desserts, et cetera. The public was outraged. The prisoners were mostly fat.
14. Pensacola Federal Prison Camp (Florida, USA)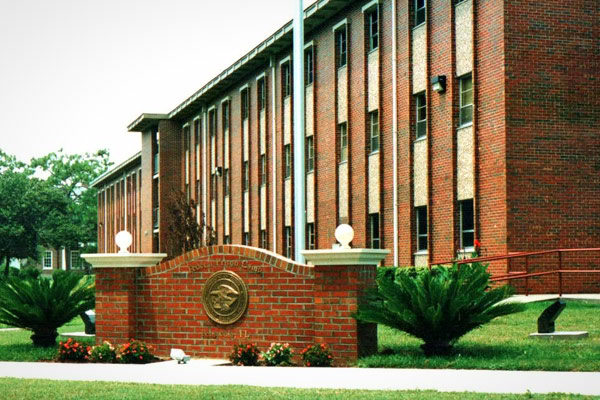 Located on the Pensacola Naval Air Station, this camp arranges its prisoners genuine employment as landscapers and gardeners around the base. They can also relax on their days off with team sports and movie nights.
15. Bastøy Prison (Bastoy, Norway)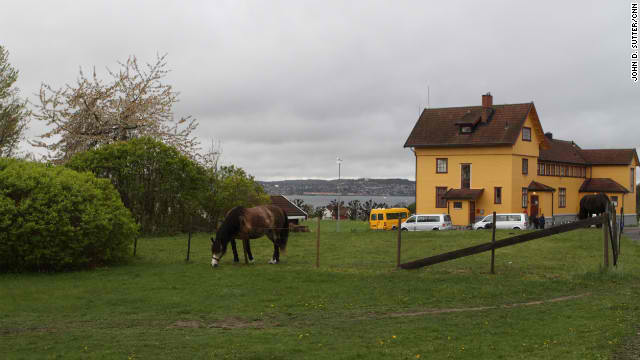 Norway sure loves its nonviolent offenders. This little slice of paradise rests on its own island and boasts things like fine cuisine, horseback riding and cross-country skiing. The inmates don't even live in cells: They retire for the night in wooden cottages.
16. Los Angeles County Jail (California, USA)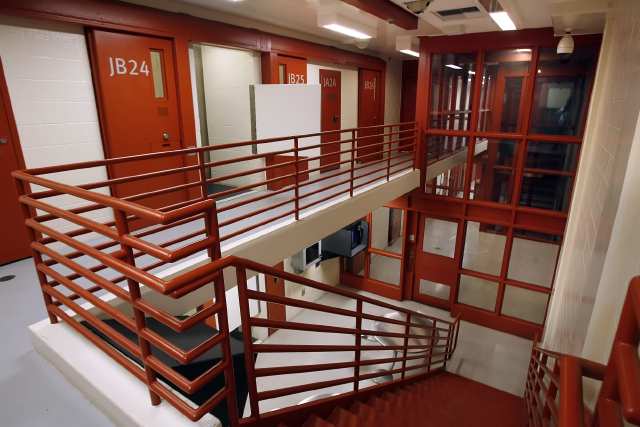 While most LA jails are nothing to admire, this particular establishment offers a "pay to stay" program where celebrities and other wealthy prisoners can relax in a quiet, hotel-like wing away from the general population.
17. Morgantown Federal Correctional Institution (West Virginia, USA)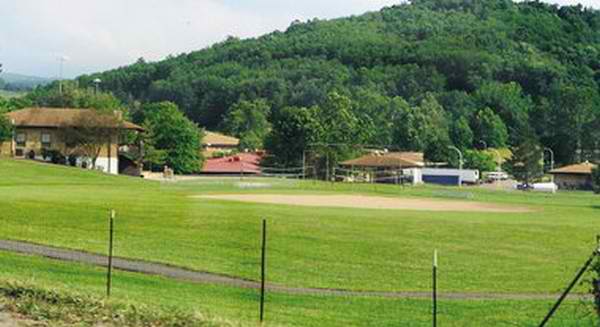 Lots of IT specialists come out of Morgantown. Why? The prison offers classes and even associate's degrees in things like computer technology and business management. If you aren't well-educated before you go in, you will be by the time you leave.
18. Ashland Federal Correctional Institution (Kentucky, USA)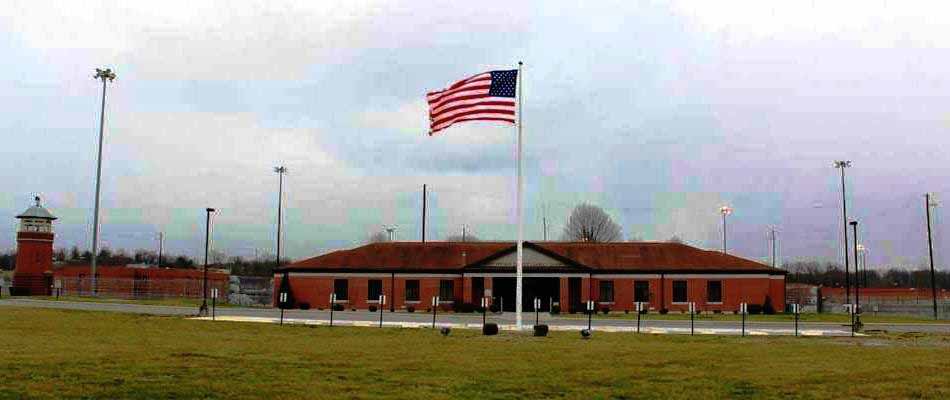 This low-security prison serves as a kind of halfway house for criminals being phased out of the justice system, which means minimal monitoring and cushy activities. Inmates can also join "wellness" programs focused on nutrition and aerobic exercise.
19. Sollentuna Prison (Sollentuna, Switzerland)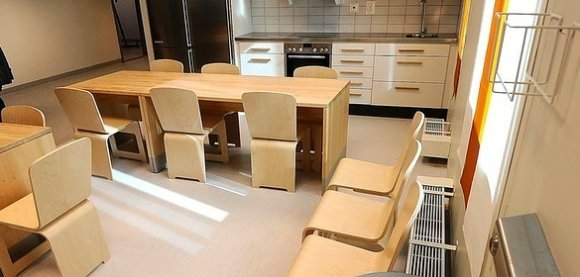 After working up a sweat in the weight rooms, prisoners in Sollentuna can simply wander into its cozy, air-conditioned kitchens to cool down and whip up a nice smoothie.
20. Sala Prison (Sala, Morocco)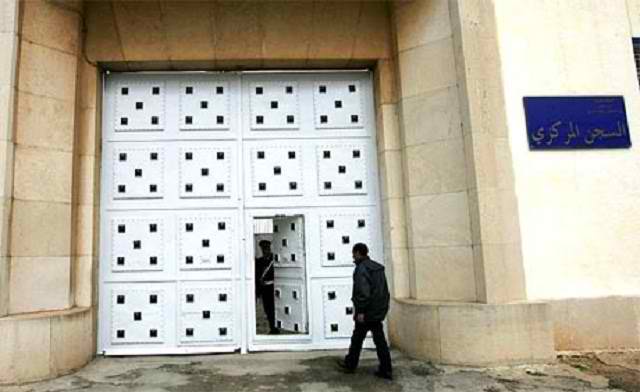 While regular men serve their time in squalor, the elite prisoners of Sala can expect to enjoy "Abu Dhabi suites" with comfortable accommodation and even luxury service from the staff.
21. Cebu Provincial Detention and Rehabilitation Center (Cebu, Philippines)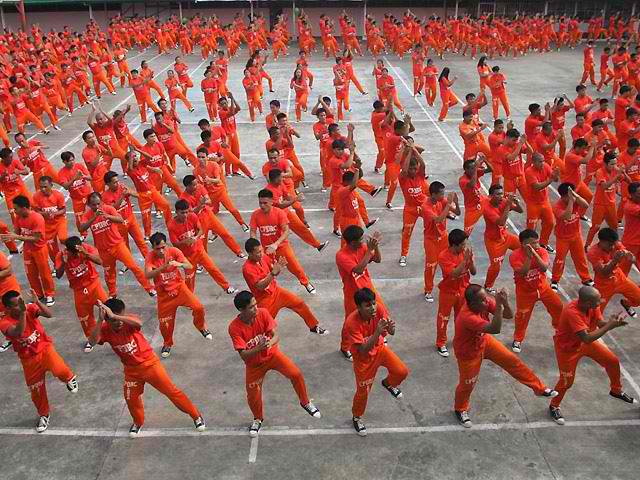 Despite being a maximum-security prison filled with violent offenders, Cebu has made a name for itself with its unique rehabilitation program: Prisoners get together and choreograph elaborate dance numbers to hits like "Thriller" and "Gangnam Style."
22. Yankton Federal Prison Camp (South Dakota, USA)
Yankton was a college campus once upon a time, so prisoners enjoy bright, airy spaces and dorm rooms converted into libraries and activity centers. Those with good behavior can also volunteer off-site for groups like Habitat for Humanity.
23. Richmond City Jail (Virginia, USA)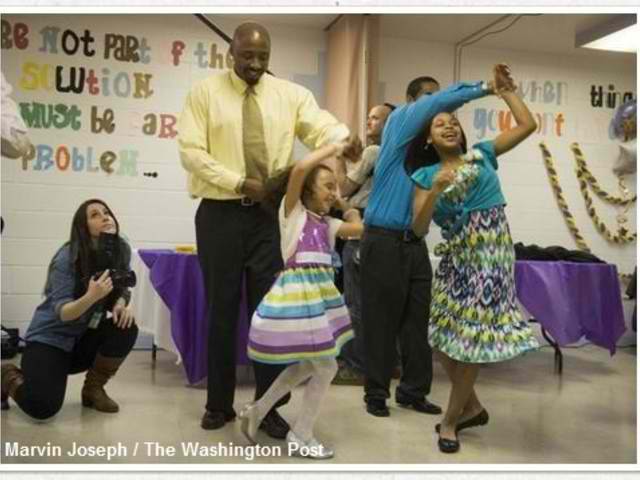 Richmond City Jail is slowly revolutionizing its prisoners through family-oriented activities like father/daughter dances. No one wants these events to be cancelled, so inmates are well-behaved and compliant.
24. Her Majesty's Prison Magilligan (Limavady, Ireland)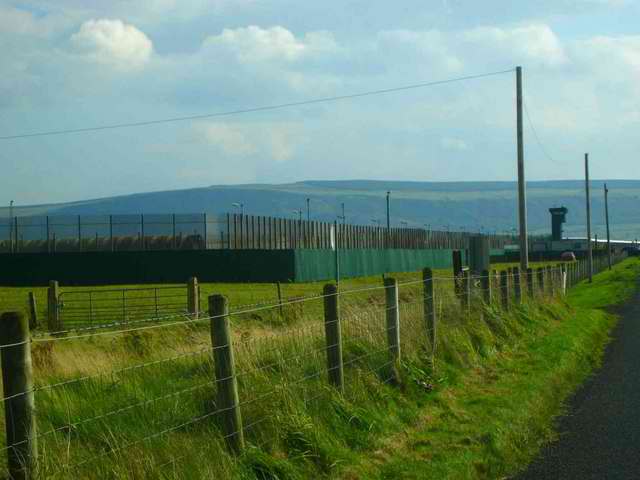 Feel free to take deep breaths in Magilligan; the blue skies and fluffy grasses of northern Ireland are unparalleled by any other location in the world. You couldn't ask for a nicer place to be incarcerated.
25. Pondok Bambu Prison (Jakarta, Indonesia)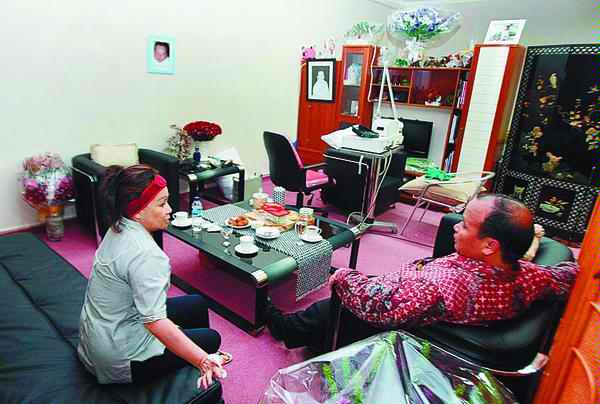 This women's prison in Jakarta offers everything from bead-making classes to karaoke nights. Well-behaved ladies can even get their nails done at the on-site salon.
26. Schuylkill Federal Correctional Institution (Pennsylvania, USA)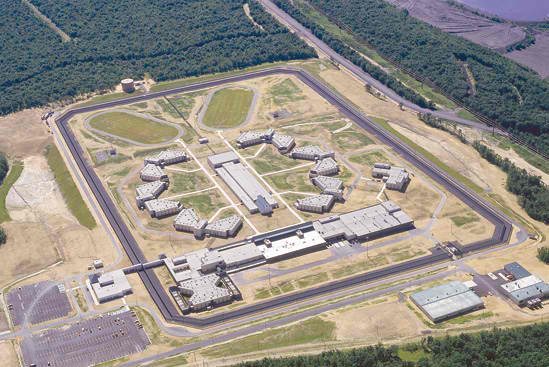 Schuylkill keeps its inmates busy, offering game rooms and crafts centers to help everyone stay even-tempered and too interested in foosball to fight. So far it seems to be working: Schuylkill has some of the lowest rates of prison violence in the entire state.
27. Taft Correctional Institution (California, USA)
Clean bathrooms may not sound like a cause for celebration, but you can't take anything for granted in prison. As a bonus, you'll never have to worry about dirty soap slipping out of your fingers at an inopportune moment.
28. Otisville Federal Correctional Institution (New York, USA)
If you're a Jewish criminal in New York, make sure you get sent to Otisville when you get popped, because it's a religious haven for those of faith. Not only does it offer full-time rabbis, but it even observes Jewish holidays.
29. Justice Center Leoben (Styria, Austria)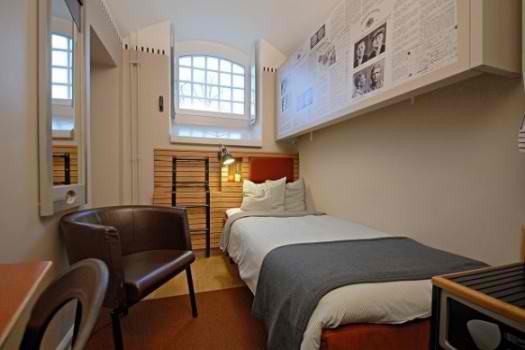 With private bathrooms and adjoining kitchenettes, a leisurely stay at Austria's Justice Center Leoben is really more like a well-chaperoned vacation.
30. Lompoc United States Penitentiary (California, USA)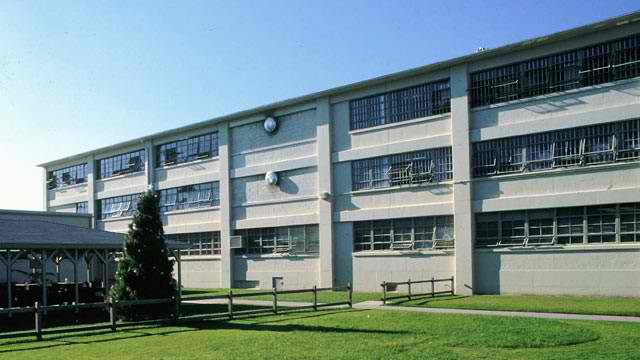 Lompoc is where all the politicians went after the big Watergate scandal. Though they've recently gotten rid of their tennis courts, they still enjoy volleyball nets and eucalyptus groves.
31. Her Majesty's Prison Send (Surrey, England)
This women's prison in Surrey allows its convicts a remarkable amount of freedom, including the right to take beauty treatment/cosmetician classes, all in the name of re-entering society one day.
32. Cordillera Jail (Santiago, Chile)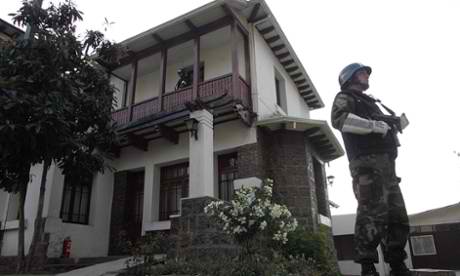 Sure, there are armed guards outside Cordillera Jail, but that's only because it's not really a jail at all. It's a series of houses that include pools, private showers and barbeque pits.
33. Montgomery Federal Prison Camp (Alabama, USA)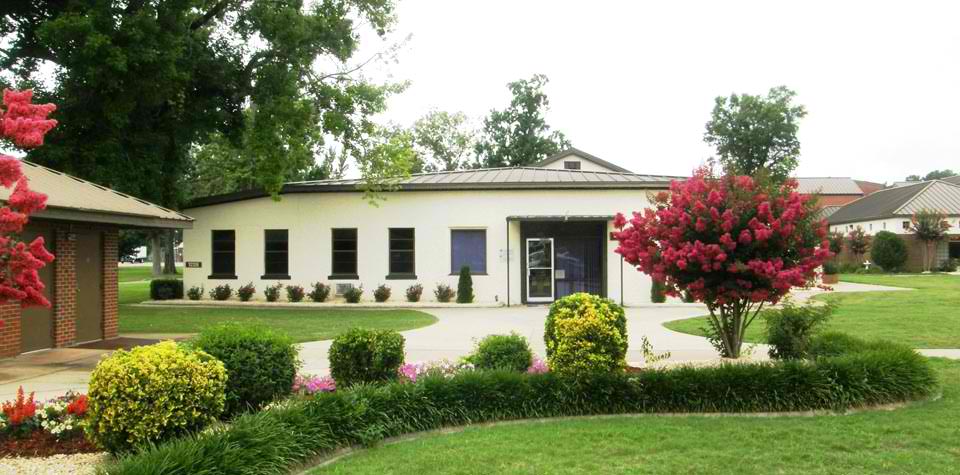 If you're worried about the price of college, just go to Montgomery's low-risk prison camp instead, where you'll be given vocational training and state-certified education for absolutely no cost.
34. Bastrop Federal Correctional Institution (Texas, USA)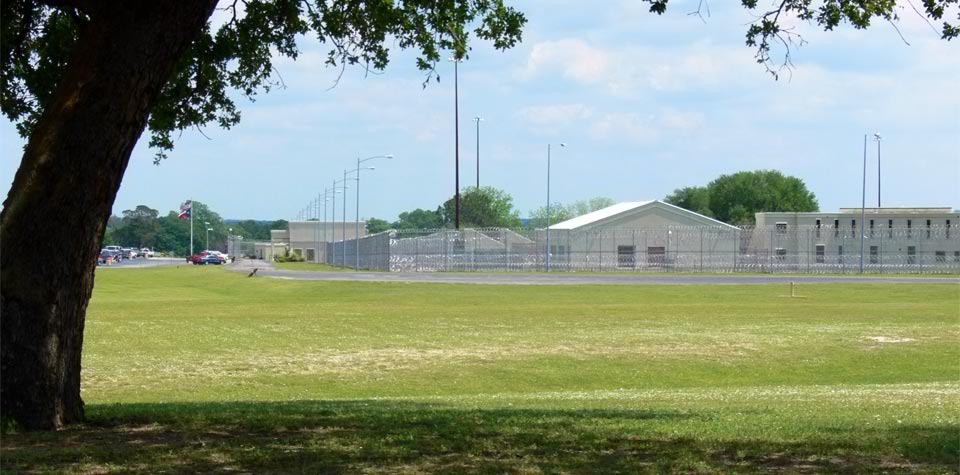 With unchecked foot traffic and a single security fence, inmates have been known to simply walk away from Bastrop without fuss or alarms. Welcome to the great state of Texas!
35. Luzira Upper Prison (Kampala, Uganda)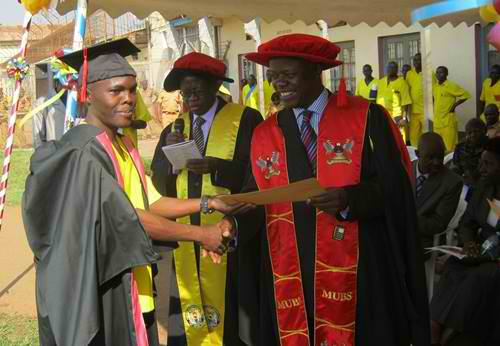 African prisons aren't usually known for their human rights, but Luzira Upper Prison is making itself an exception. Thanks to its education and rehabilitation programs, it boasts one of the lowest recidivism rates in the world.
36. Alexander Maconochie Centre (Hume, Australia)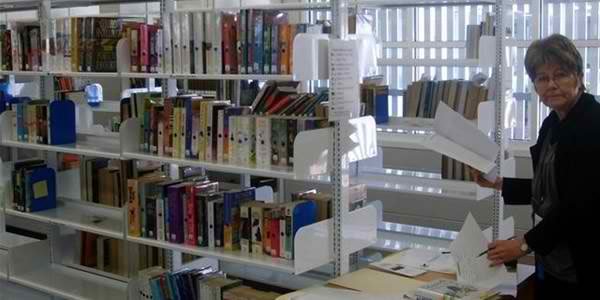 This multimillion dollar prison was constructed with comfort in mind, so it should come as no surprise that the cells are open and luminous and that the library is teeming with books.
37. Oxford Federal Correctional Institution (Wisconsin, USA)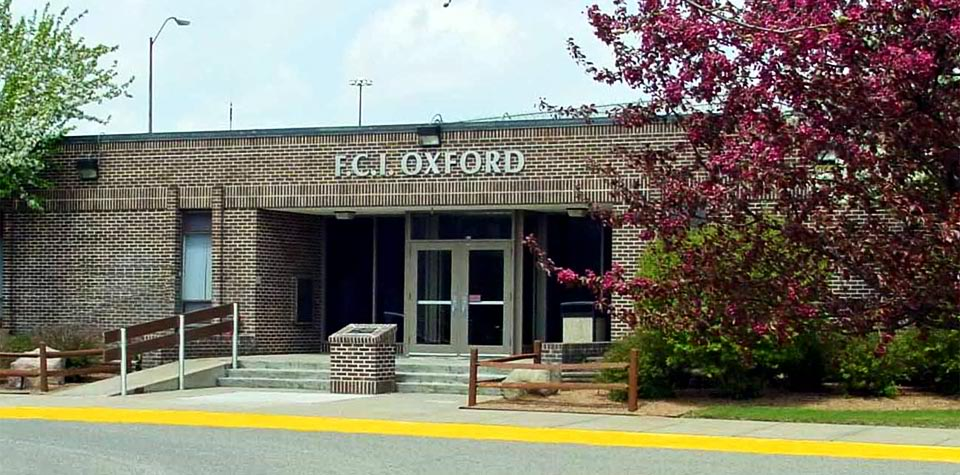 There's no barbed wire at Oxford, not when lush green fields have to serve as inspiration for the inmates' art and painting classes. They're officially known as "stress reduction techniques."
38. Onomichi Prison (Hiroshima, Japan)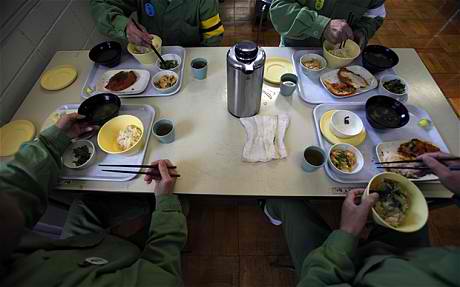 Onomichi Prison is home to a sizable elderly population, so if you're looking for a safe place to ride out your sentence in Japan, pick the prison that has been modified with handrails and soft foods.
39. JVA Fuhlsbuettel Prison (Hamburg, Germany)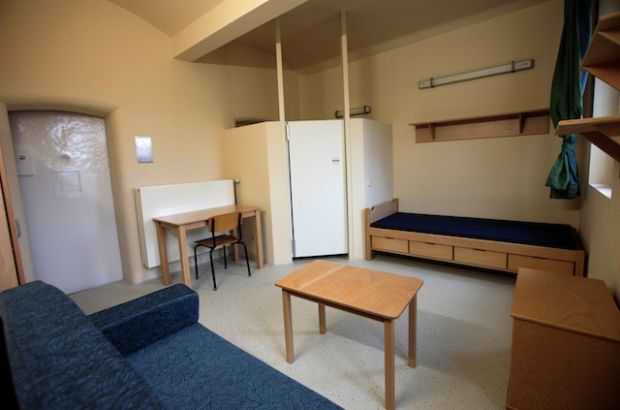 Don't worry about serving a long time in Germany. Fuhlsbuettel comes with couches, desks and private showers, AKA everything you'll need to relax during your extended holiday.
40. Sandstone Federal Correctional Institution (Sandstone, Minnesota)
Well-kept lawns lead to clean cells in Sandstone, where nonviolent offenders are kept busy with leather making and stained glass creation. It may be a little boring, but it's better than getting shanked.
41. Her Majesty's Prison Wandsworth (Wandsworth, England)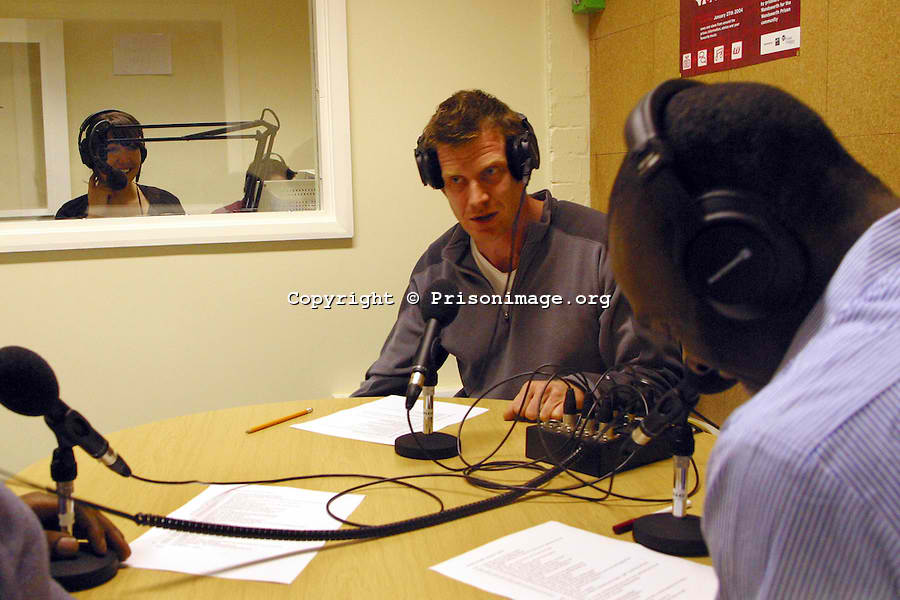 With two gyms and a sports hall, there are plenty of ways to pass the time at Wandsworth. Inmates have even banded together to form an award-winning radio program called "Radio Wanno."
42. Long Bay Correctional Centre (New South Wales, Australia)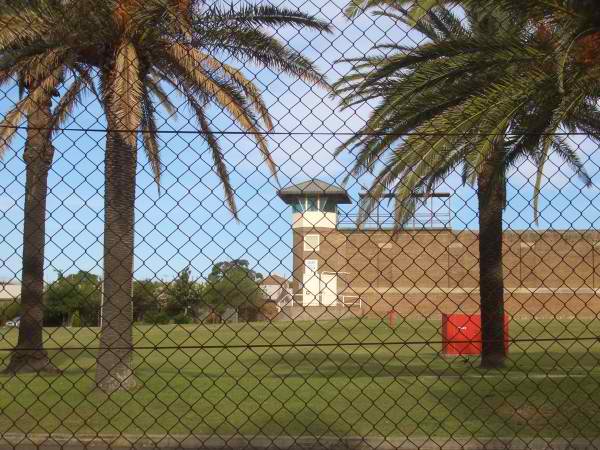 It might be hampered by chain link fences, but the view outside the Long Bay Correctional Centre is still beautiful and tropical.
43. Duluth Federal Prison Camp (Minnesota, USA)
Dream of becoming a rock star? Then get yourself sent to Duluth's prison camp, where you can refine your skills as a musician with a variety of rentable instruments, including guitars, drums and even a piano.
44. Aranjuez Prison (Aranjuez, Spain)
Parents, this one is for you. Aranjuez Prison offers "five star cells" filled with toys where young children can actually live with their parents during their incarceration.
45. Champ-Dollon Prison (Geneva, Switzerland)
Complaints of overcrowding led to the Champ-Dollon Prison pumping millions of dollars into a new facility with wide, clean, spacious rooms. There's certainly nothing left to complain about now.
46. Englewood Federal Correctional Institution (Colorado, USA)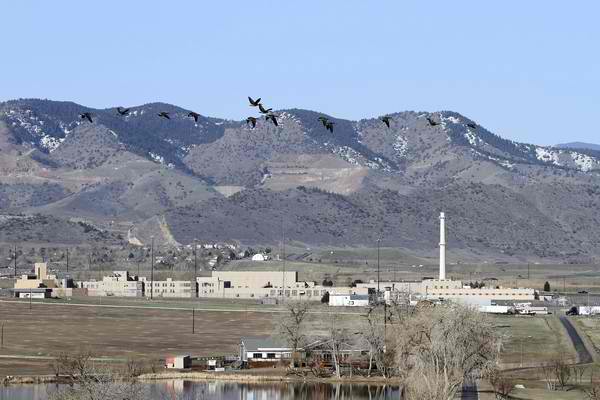 Inmates enjoy fresh mountain air in Englewood, a minimum-security prison tucked away near the Rockies. Even if they aren't fans of nature, they can still have their pick of indoor activities like pool, foosball and ping pong.
47. Alderson Federal Prison Camp (West Virginia, USA)
Alderson is where Martha Stewart did her time, and as you might expect, it wasn't at all torturous. The prison boasts pools, tennis courts and even multiple stages for talent shows and game nights.
48. Santa Ana Jail (California, USA)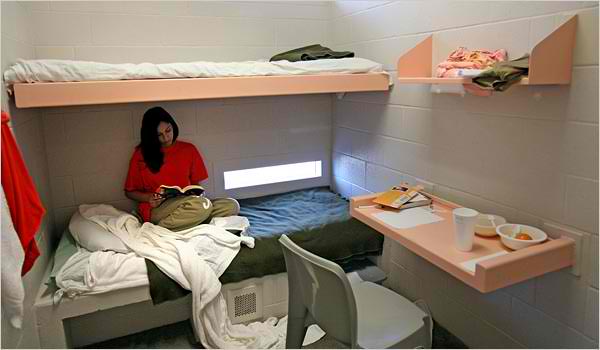 Another jail with a "pay to stay" program, Santa Ana offers a comfortable experience for anyone willing to hand over the dough. You can even keep your cellphone.
49. Her Majesty's Prison Brixton (Brixton, England)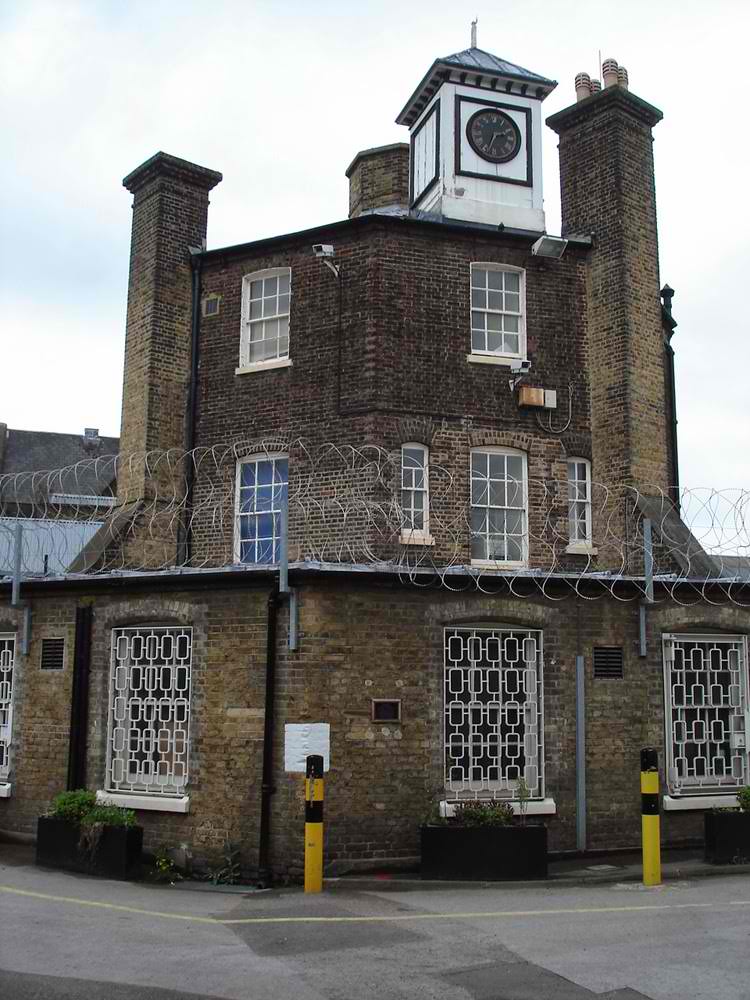 Though it may look intimidating, prisoners inside Brixton enjoy a variety of activities, classes and comforts, including cooking with Gordon Ramsay himself during his 2012 show Gordon Behind Bars.
50. San Antonio Prison (San Antonio, Venezuela)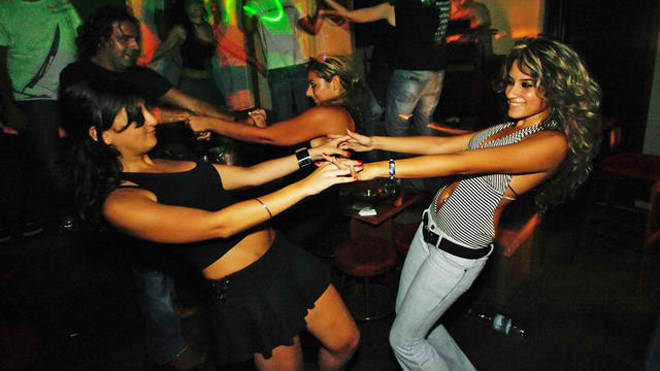 Known as a "party prison," San Antonio is more nightclub than penitentiary. There are pools, barbeque pits and dancing crowds everywhere; families and overnight guests are encouraged to stay and enjoy themselves; the entire place is covered in a haze of marijuana smoke. The only way you can tell the difference between San Antonio and a block party is the armed guards at the gate.